"Quality web design and development is our passion."

Let us show you how we can create a compelling experience for your customers. A great web presence can drive sales, create new markets of opportunity and give your business the critical momentum needed to make your brand grow.
Our experienced and professional staff are experts in building web solutions based on modern, robust, and versatile technologies. We specialize in custom media and software development.

Contact us and let us show you how we can help you grow your brand and your business using the web. There has never been a better time to take your business to the next level.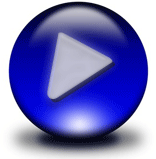 Contact us today and let's get started.
We provide award winning interactive design and coding solutions. We can accommodate almost any budget or any idea. Let us help you make your next project a huge success.